The leadership at Bethel Christian Assembly is mainly made up of lay ministers and includes four elders and a deacon, as well as others who act in supporting roles and are involved in the many activities of the church.
The Senior Elder and Pastor of the Assembly is Simon Wyatt, who is supported by three other Elders, Mike Jenkins, Max Knight and Neil Mason.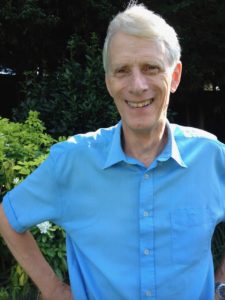 Simon Wyatt
Simon Wyatt has been in Christian ministry since 1990, first as pastor of a church on the Wirral and then more recently as Pastor/Senior Elder of Bethel Christian Assembly since January 2004. In addition, under the heading "Raising the Standard," he leads young people's meetings, men's weekends and other conferences, with particular emphasis on leading corporate prayer and teaching the scriptures. Simon is married to Fiona and they have three grown-up children.